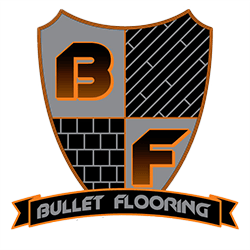 "I cannot say enough about the quality of workmanship, attention to detail and pricing of Bullet Flooring. My wood floor and floor tile is my 2nd project and will not be my last. 1st class all the way. Thank you!"
– Denise M.
"Love Bullet Flooring! They have tiled our floors downstairs, done our kitchen backsplash, and tiled the walls of two of our bathrooms. Professional staff and excellent results. Would and have recommended them."
– Sue L.
"Bullet has done several projects on our home. I highly recommend Bullet. Honest, professional and very easy to work with. They take great pride in their work. I will continue to use them. Very reliable and efficient in their work. You won't be disappointed you called them."
– Dina F.
Top Reasons To Buy From Bullet Flooring According to Client Testimonials
Locally Family Owned & Operated
Quality of Workmanship, Attention to Detail and Bullet Flooring's Pricing
Easy to Work with & Professional
Top Flooring Brands Sold
Flooring Sales only, or Installation too!